Meet Dr. Cathy Cook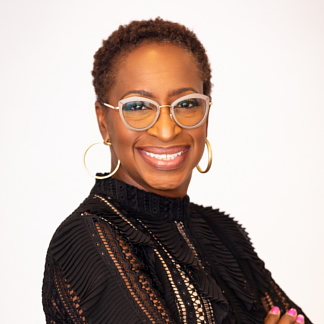 On Being a Dentist
As a dentist, I am enjoying my return to my home town of Columbus, GA, and serving people from my own community. It's truly an honor to be providing gentle dental care that improves the oral health and smiles of my friends and neighbors.
Being a dentist means I can help bring about positive changes in the lives of my patients. Whether I am helping patients get rid of pain, restoring their ability to chew comfortably and effectively, or improving their smile, they are going to be healthier and happier. I cannot imagine a more wonderful profession!
I followed my father, Dr. Henry L. Cook, Sr., into dentistry. Seeing the changes he was able to make for his patients, and the friendships that he developed with those in his care, was an inspiration. Now I spend my days doing what I love: caring for wonderful people.
My Education and Continuing Education
Undergraduate – Spelman College and Columbus State University
Doctorate of Dental Surgery – Meharry Medical College School of Dentistry
Advanced education in general dentistry residency – U.S. Army Dental Corps
AAID MAXI COURSE- Dental College of Ga Augusta University
Fellow- Implant Dentistry
Continuing education (CE) is one of my passions. I love learning, broadening, and strengthening my skills and knowledge. With the constant changes in dental technologies and treatments, I must stay at the leading edge. My patients trust me to provide them with up-to-date care, and CE ensures I am able to do so.
Through participation in meetings and lectures, along with hands-on demonstrations, I learn from the leaders in oral healthcare. I'm active in several dental organizations and am president-elect for the Georgia Dental Society for 2015.
Accomplishments
SaMarc Dream and Acheive Foundation- 2016 Legend
2016 Courier Community Service Award
2015 Columbus Times Keeper of the Legacy Award
Georgia Dental Society Delegate 2014-2015
National Dental Association Delegate of 2015-2015
National Dental Association 2015 Board of Trustees
National Dental Association Co-Chair of the New Dentist Conference
1st General Dentist to serve on National Dental Association Inaugural President's Symposium
Spokesperson for the National Dental Association Pew Charitable Trust Foundation
Western District Georgia Dental Association delegate for the American Dental Association leadership conference in Washington DC
Elected National Dental Association 2015 Delegate of the Year
Memberships
Delta Sigma Theta Sorority Inc.
Georgia Dental Society
National Dental Association
SaMarc Foundation Board of Advisors
UNCF Columbus Campaign Steering Commitee
Personal Life
Family is my priority. Above all, I love motherhood. I am the proud parent of Jasmine Kiara, and Jordan Cook. I also have a lovely grandson named Caleb. Theater, soccer, basketball, track and field, and a host of other activities keep me busy throughout the year. Being with loved ones, talking and laughing together, is my favorite way to spend my hours away from the practice.
---